Der Filmhaufen
Der Filmhaufen ist ein besonderes Filmarchiv aus 200kg ausgerolltem, altem Filmmaterial. Dieses fand ich 2007 auf der Strasse in Rotterdam.
Das ausgesonderte Material präsentiere ich seitdem ich als Filmhaufen in Ausstellungsräumen, Filmfestivals, Kinos. Das Filmmaterial, welches bis anhin nur die dunklen Räume der Vorführkabinen kannte, steht nun im Rampenlicht und tritt als sich selber in Erscheinung. Das Publikum darf die Filme physisch erleben und entdecken.
Durch die Reisen des Filmhaufens von einer Ausstellung zur Nächsten wird das Filmmaterial wieder zum Motion Picture. Diese Reisen sind dokumentiert in der "Roadmovie" Serie.
"Filmhaufen" is a giant heap of old, sorted out film footage. I found it in 2007 on the street in Rotterdam.
Since then I exhibit it in its present condition: a heap of unrolled film. Lost pictures appear without any projection needed. The public can discover them with all their senses.
200 kg of unrolled film footage travelling from one exibition to the next turn into a road movie as documented in the "Roadmovies".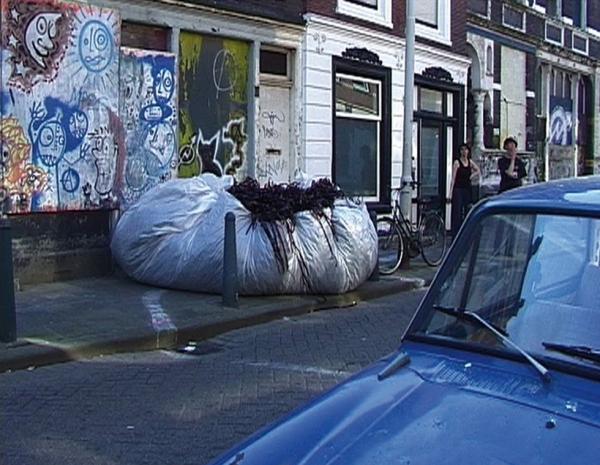 Rotterdam 2007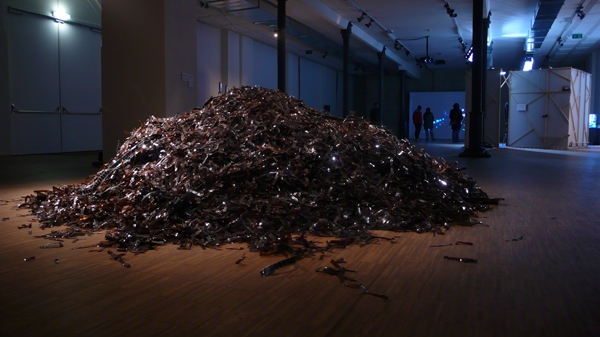 Monitoring Dokfest Kassel,DE 2013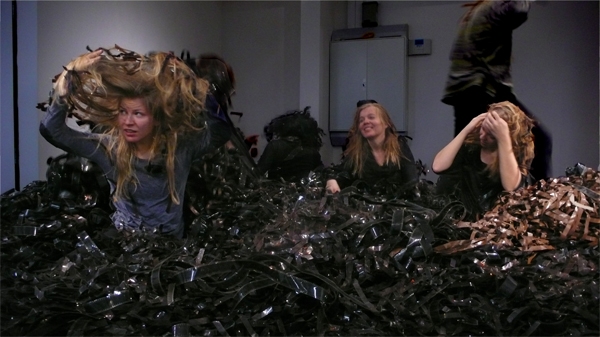 Monitoring Dokfest Kassel 2013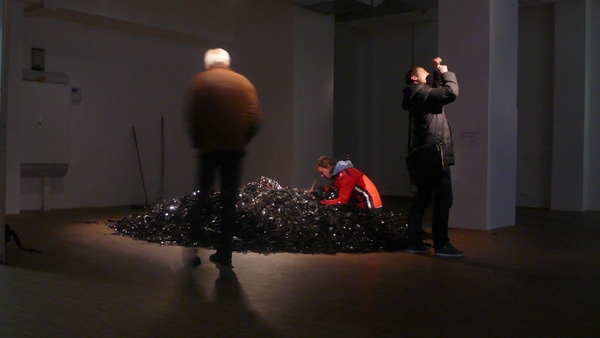 Monitoring Dokfest Kassel 2013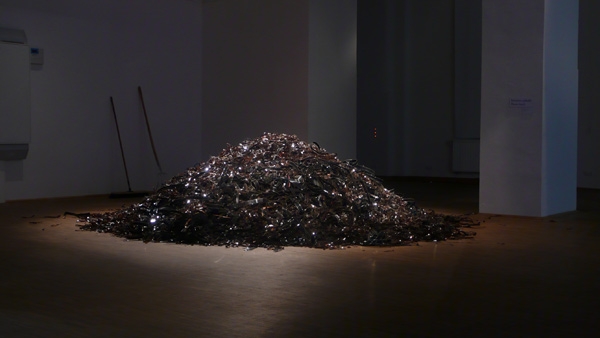 Monitoring Dokfest Kassel 2013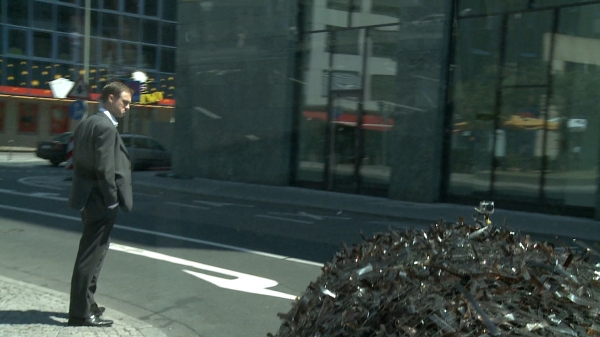 Filmstill Roadmovie Nr.3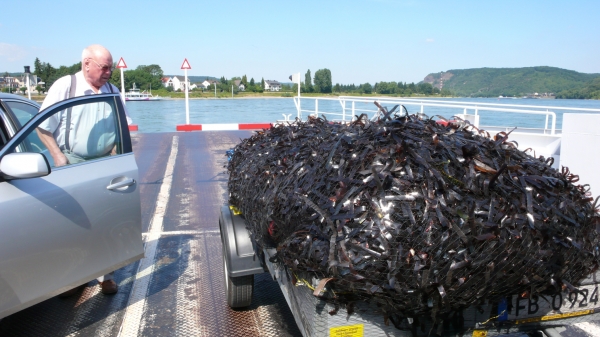 Filmstil Roadmovie Nr.3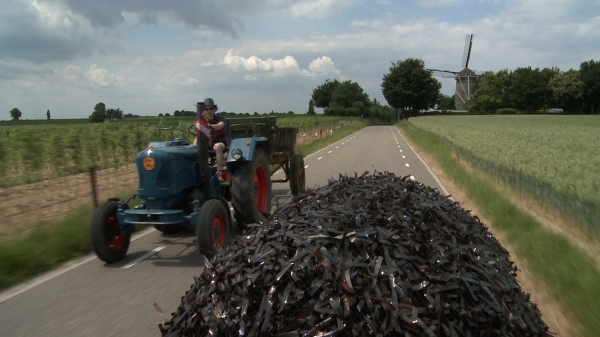 Filmstil Roadmovie Nr.3
UNDEAF Fabriek Rotterdam 2007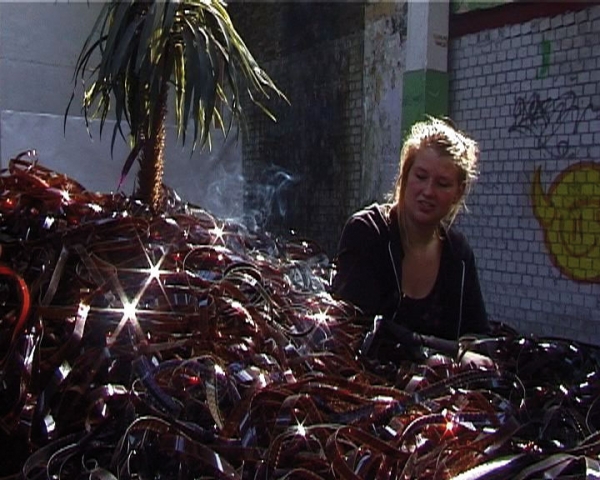 UNDEAF Fabriek Rotterdam 2007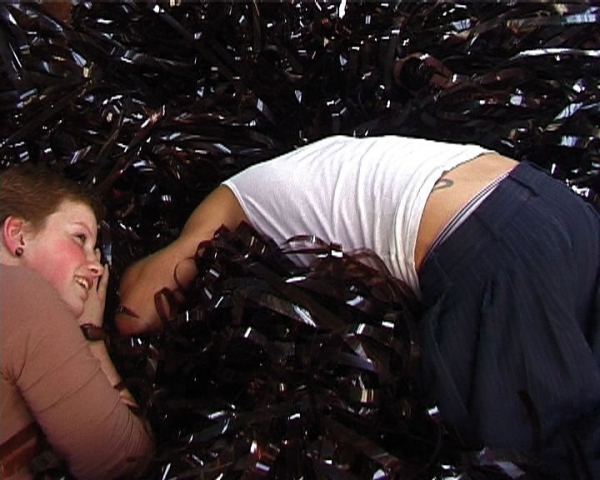 UNDEAF Fabriek Rotterdam 2007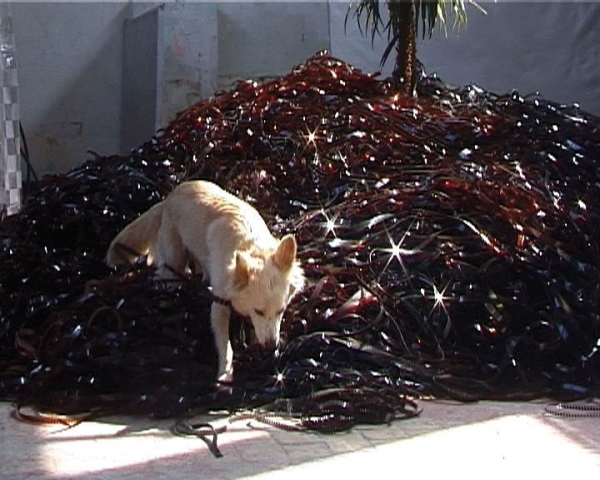 UNDEAF Fabriek Rotterdam 2007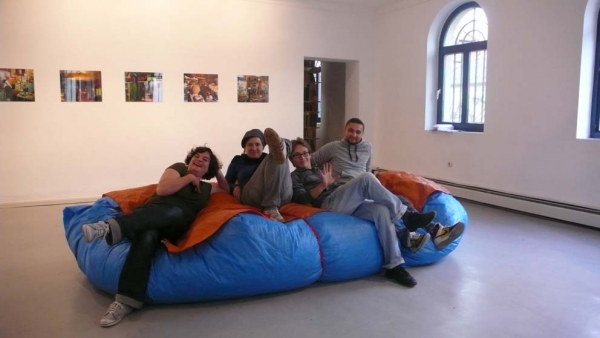 Memento Kunstverein Friedberg D 2010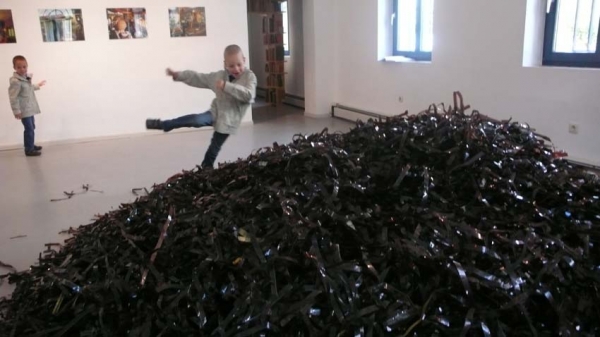 Memento Kunstverein Friedberg D 2010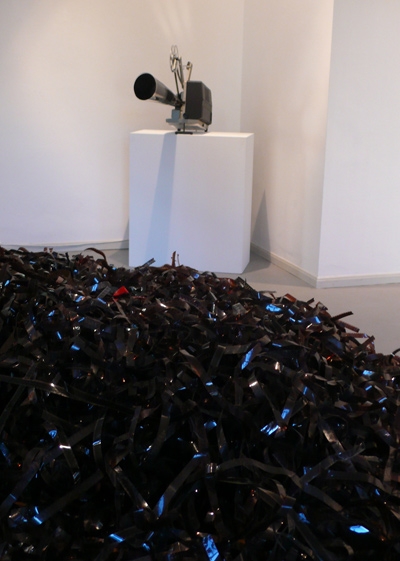 Memento Kunstverein Friedberg D 2010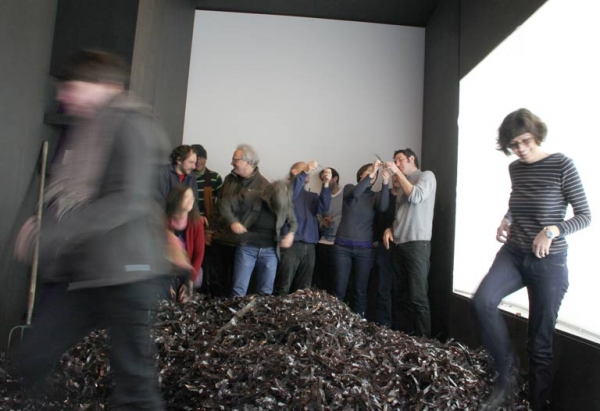 Filmpodium Zürich 2012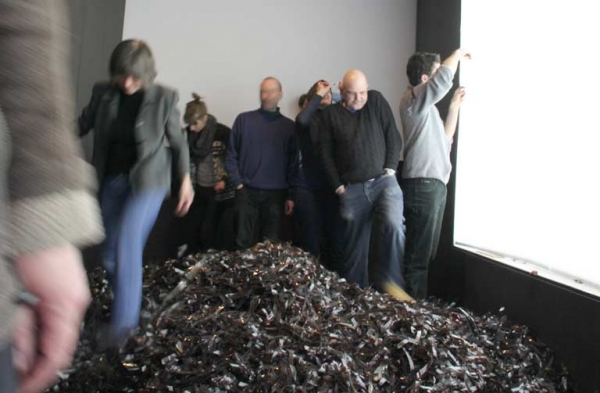 Filmpodium Zürich 2012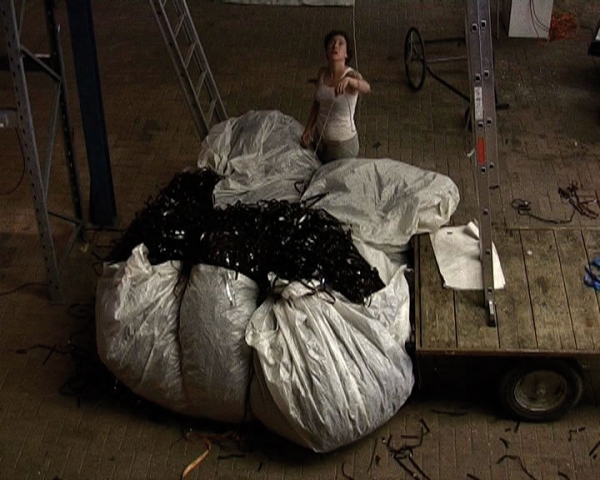 Kunsttour Maastricht ARM Artspace Rondeel 2007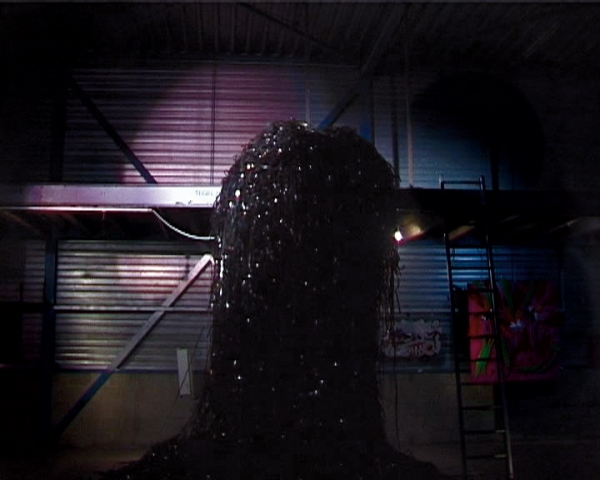 Kunsttour Maastricht ARM Artspace Rondeel 2007